Our student, Milindi Kodikara, was recognized as AFR's Top 100 Future Leaders of 2020. Congratulations !
GradConnection, one of the most successful graduate recruitment sites in the world, is a platform which connects university graduates with top employers since it was founded 10 years ago. Each year, GradConnection partners with Chandler Macleod, SEEK and The Australian Financial Review to deliver the Top100 Graduate Employers and Future Leaders of Australia by hosting a glorious Awards Night! This year the Future Leaders Awards Night was held on the 13th of February at Ivy Ballroom in Sydney where the Future Leaders had the amazing opportunity to show their skills and walk among the Top Employers of Australia. These Future Leaders of Australia are also featured in this Monday's Australian Financial Review!
We are proud to say that our very own CSIRO Vacation Scholarship student Milindi Kodikara was selected as one of AFR's Top 100 Future Leaders of 2020 and as a finalist for the Coles IT Award! Milindi is a driven student from RMIT University who has accomplished a lot since coming to Australia to study software Engineering. She loves AI, robotics, bioinformatics, plus anything and absolutely everything about genetics, which explains why she's working with us in the Transformational Bioinformatics Group at CSIRO.
Here, she worked on the design and the development of an API to visualise Higher-Order Epistatic Genomic Interactions in Cytoscape called the EpiExplorer.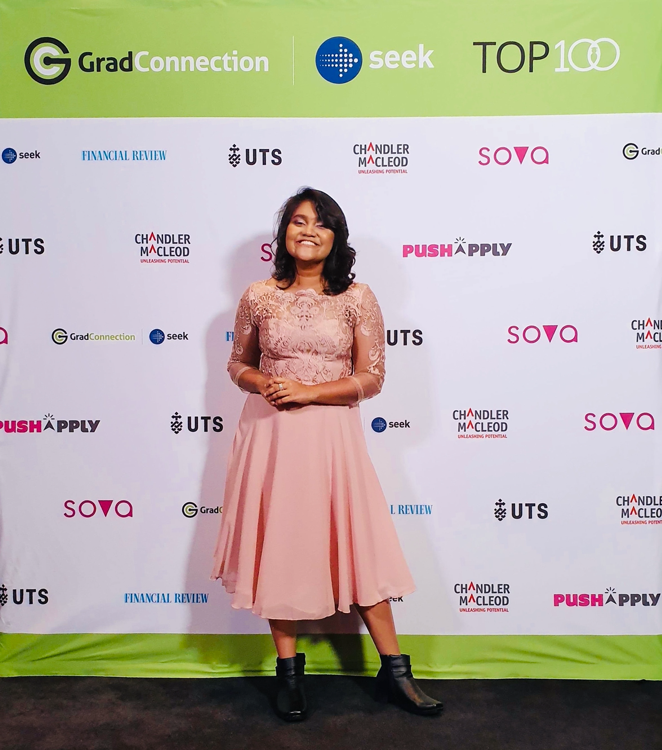 We whole heartedly congratulate her on this amazing achievement and are looking forward to the great things she will accomplish in the future!