Bioinformatics Student Exchange Program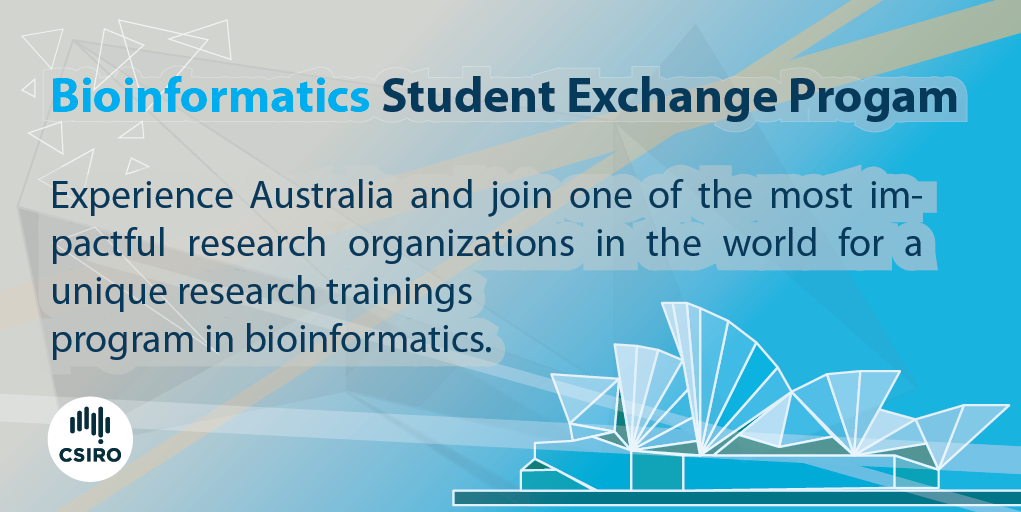 Australia was featured in a recent Nature article stating that "Scientists from across the world are attracted to the country, which competes internationally by focusing on its strengths". The Commonwealth Scientific and Industrial Research Organisation (CSIRO) is one of the largest and most diverse scientific organisations in the world. By igniting the creative spirit of our people, we deliver great science and innovative solutions that benefit industry, society and the environment.
In order to give students from Germany and China the opportunity to contribute to world- class research and gain experience in an international research environment, the eHealth program is running the Bioinformatics Student Exchange Program (BSEP) with German and Chinese Universities. The program is aimed at Master and Honours students and invites them to join CSIRO to conduct original research. This is an exciting opportunity to forge new collaboration with CSIRO as the hub for bioinformatics research in Australia.
Master and Honours students in Bioinformatics will have the opportunity to join CSIRO for 23 weeks (5 months) and undertake a research project that contributes towards their Thesis. The project will be proposed by CSIRO researchers who also agree to co-supervise the student and assist in writing the thesis.
Currently included Universities:
Freie Universität Berlin
Eberhard Karls University Tübingen
Justus-Liebig- University Giessen
Supervisors
Please fill in the Project Template and send back to Denis.
More Information
Please download our information booklet